Connecting

highly skilled talent

with

high-growth startups
An
experienced team of recruiters
who know how to navigate the
hiring process
and find the
perfect candidates
for your startup is ready to help you
find your dream talent
.
We're a global talent recruitment experts helping startups find the right people to join their teams.
Talent is an essential element of every organization. We help startups grow by fulfilling their talent requirements and equipping them with a stronger workforce. We have developed a process to fit the needs of startup founders, giving them access to the global talent they need to drive transformation.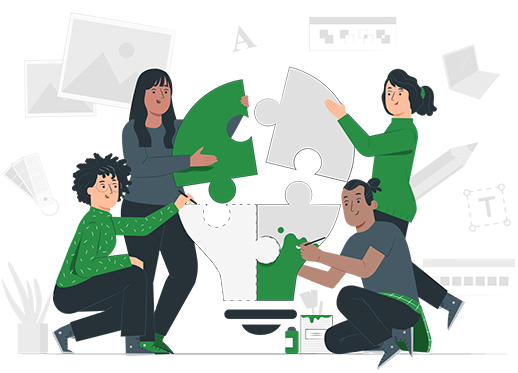 Look Beyond The Single

Niche Talent
We specialize in Startup Talent from Technical, Sales, Operations, and Management, Startup Steroid helps you with every job role necessary to grow your Startup to success.
The startup journey is a stormy sea, and having the first mate to hold the startup wheel whenever needed can smoothen the journey. Find the co-founder sharing similar values and complementing the Startup with their respective skills.
Having a great product is not enough unless everyone comprehends the greatness of your product. This is where marketing gurus play their role and make a startup outshine with their unique marketing strategies.
You need passionate members onboard to sell your product/service with conviction. Grow your sales team and add star performers with relevant industry experience to give a boost to your business.
Hiring top tech talent suitable for your Startup demands a different approach. Our recruiting partners do the hard work for you and present the best IT Talent for different IT positions in your Startup.
Startup Finance & Operations Talent
During a Startup journey, you must be very careful with your finances. If you are not financially savvy, then it is better to have a professional by your side to guide you throughout your journey.
Co-employment structures created to facilitate the process of employing and managing the human resource of an organization across the globe.
Professional Employer Organization (PEO) And Employer Of Record (EOR)
Professional Employer Organization (PEO) and Employment of Record (EOR) are co-employment structures created to facilitate the process of employing and managing the human resource of an organization across the globe.
When it comes to hiring the right talent, we don't believe in boundaries. But it's not that easy to hire employees located in a different country. With the help of International Professional Employer Organization Services also known as EOR, offered by Optizm Global, you can skip the complicated and expensive compliance activities including establishing local entity, currency conversions, comprehending unique tax and labor laws. By outsourcing your HR department to Optizm Global you can concentrate on the bigger picture.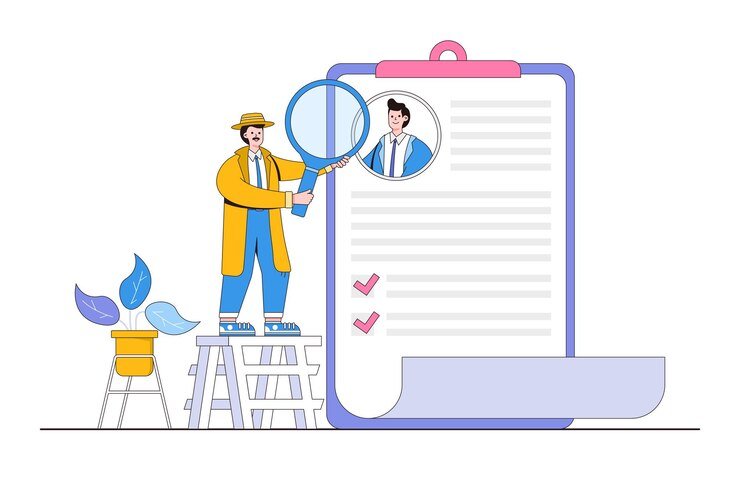 Professional Employer Organization (PEO) acts as an extension for your company taking care of the human resource. Think of it as a full-service HR Department managing Payroll, employee benefits, compliance documentation, and other employee administration activities. Further, with the EOR arrangement, you can expand your Global Footprint and employ suitable talent residing across the distant nation as well.
Benefits of Unlocking access to the finest talent globally:
How Can

Optizm Global

Help You As A

Professional Employer Organization (PEO)

?
If you are planning to hire international employees, the chances are that you need to set up an entity in the home country of the individual employee. Establishing an entity requires a local office, registered address, and a bank account. Further, you need to comprehend the labor laws and manage the payroll, employee benefits, insurance, HR compliance, and much more. Overlooking even a single one of compliance can result in termination.
Optizm Global is a professional employer organization in the US empowering Organizations to eradicate the above-mentioned aggravation and still enjoy the benefits of an international team. With Optizm Global, you can hire the right talent located in India without actually setting up an entity over there. 
Once you onboard with Optizm Global, our professional executives will take care of discovering the suitable talent, hiring, and completing the onboarding process. 
Further, we provide comprehensive HR services:
Offerings Under Peo
Focus On The Bigger Picture And Let Us Take Care Of Your HR Requirements. Discover The Professional Employer Organization Benefits By Optizm Global.
Exclusive Employee Lifecycle
Following our Professional Employer Organization Contract, the team at Optizm Global will take care of the complete lifecycle of an employee in the organization. From Onboarding to Upgradation and separation, you will find our executive assisting you on every step.
Monthly delivery of stipends on time is a crucial aspect of an employee's satisfaction and we take this seriously. Further, by onboarding with Optizm Global, you can get rid of the paperwork involved in Payroll Management (such as salary slips) and utilize the time in better management of your business.
Compliance and Administration
When it comes to lengthy paperwork of Compliance and Administration, you can rely on Optizm Global. The labor laws of every state and nation are different and can consume an abundance of time. Let the experts handle the stressful yet necessary task. Meanwhile, you do what you do the best.
Taxation Laws in each country vary and a tiny oversight can lead to big financial problems. Further, your employees require Form 16 to file their ITRs in India. The entire process is time-consuming. At Optizm Global, we take care of tax documentation from the beginning and follow the desired compliance accurately.
Build Your Startup
Don't just rely on your 'Career Page' to find the right talented individuals out there.
Give a boost to your talent search with Startup Steroid.
Your dream team is just a few steps away. Get in touch with our Startup talent recruiters today!
You need to hire for your Startup… What next?
Make your startup hiring process effortless with startup steroid
All for a one-time payment of $20,000
Our foolproof framework to

HIRE

the

IDEAL

talent for your Startup
Explore our expert
For schedule a call
Explore our team
Creative Team
Harrison Hudson
WordPress Dev.
Elizabeth Sofia
WordPress Dev.
Charlie Cooper
Front-End Dev
Lucy Evelyn
Ui/UX Designer
Explore our expert
Our Business Statistics
Are you ready?
Submit the Intake form