CONTENTS:
Introduction:
A good job posting is critical if you're looking to hire Startup talent. What you write in this document is the first thing potential candidates might see about you and your company unless you do a phenomenal job on your digital marketing platforms. Your job post must be compelling enough to attract qualified applicants and convince them to apply on the spot. If you are recruiting for a Startup and looking for a hiring guide, you have landed on the right page. 
In this article, we will learn the key points you must add to a job post and things you must not. Here, we'll tell you how you can write a perfect job description that attracts top Startup talent from around the world so you can quickly and easily fill your open positions and complete recruiting for Startups!
Hiring Startup's job posts must stand out from all other posts when someone searches for them online. You need to grab the attention of the perfect candidate for your Startup and convince them that your Startup is the place that can give wings to their career. How will you do so? – To begin with, tell them who you are, what you are offering, and what you are looking for, and show your Startup's work culture and showcase perks and benefits. Let's dig deeper and frame the perfect job post for your upcoming Startup recruitment.  
Why is an effective job posting for Startup hiring important?
A good job posting for startup talent can be the difference between hiring a qualified candidate and looking for months. 
It's the first thing potential employees will see when they apply to your company, so it's vital to accurately represent what you want to deliver regarding the work environment, culture, compensation, and growth opportunities. A compelling ad will also show candidates that you understand their needs and those of your business, making them more likely to believe in your brand and apply for available roles. The better developed this document is, the easier it will be for you to make informed Startup hiring decisions about candidates best suited for specific positions or teams within an organization (and vice versa).
What is a job posting?
A job posting is a document describing the job's requirements and qualifications. It is also known as a job description, position description, or hiring specification. A job posting is a formal document to advertise an organization's vacant position.
A good job posting should be clear, concise, and contain all relevant details about the position and what comes with it.
What is the difference between a Job Description and a Job Posting?
You need to know the difference between a job description and a job posting. A Job Description is a document that describes the job, responsibilities, and duties of a person who holds a specific position in an organization. The HR department primarily creates it for the organization's internal staff. One of the recruiting methods – Internal Job Posting, uses the Job Description. Recruitment can take place through the Employee Referal Program, where the existing company employee shares a reference and gets some reward or benefit. Startups tend to have a small number of employees. So using this method for hiring in Startup is hard. 
A Job Posting formally announces an available position for the public that describes the job and its requirements. It is also known as Job Ad. Traditionally, companies announced open positions through print media and electronic media. Digitization has transformed the recruitment process. Utilizing the correct medium of Digital Marketing, recruiters can instantly reach a wider audience and complete startup hiring. 
Why are well-drafted job postings important?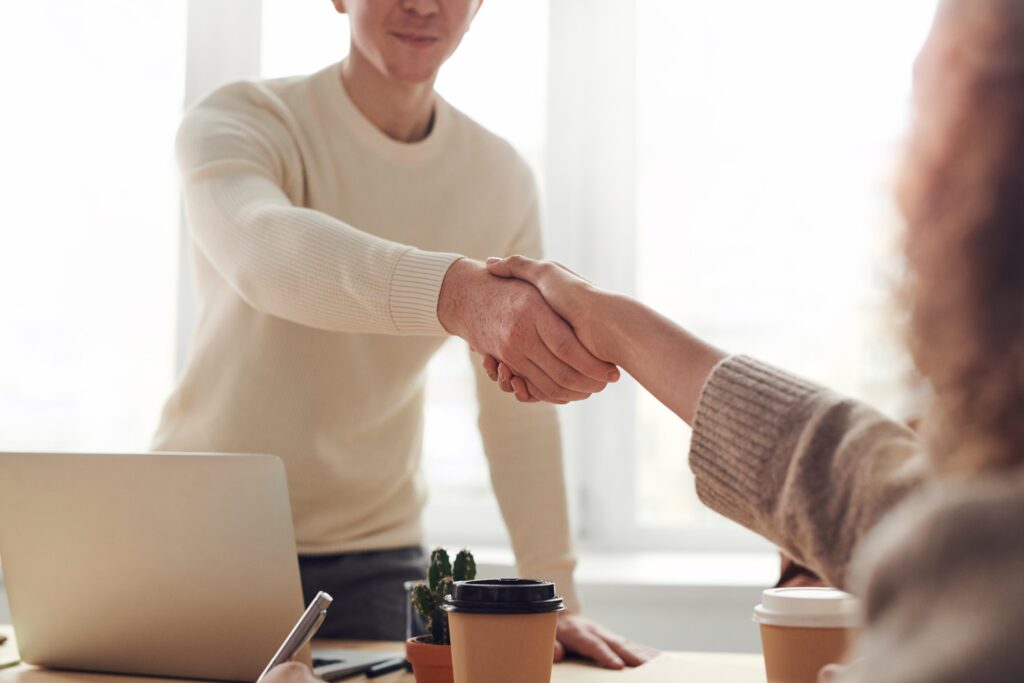 Job postings are essential for both you and the candidate. They help you to clarify your expectations and requirements and to get the right person for the job. For example, if you want someone who can work independently, you should mention this in the job description. Or if there is any specific skill or knowledge required to perform a particular task, it should be said in detail so that only those who meet these criteria apply for your jobs.
Data suggests that 66% of employees accept a job only to discover they're a poor fit.
The best thing about having a good job description is that it helps both parties decide whether they're suitable for each other or not before making any commitments of time or money on either side!
Best practices for writing a job description and job specification
When you're done with the job description, you should see what kind of person you want to hire. You may not be able to create a perfect job posting for every position, but your description must have all the key information about what kind of work is required and how to apply.
Be clear and specific about your expectations, requirements, eligibility criteria, and responsibilities.

Write a Job Post with a clear Job Title.

Use ACTION words/keywords in it!

Make sure the job description is easy to read.

If your company offers a unique employee benefit such as Paid Vacation or ESOP, then make sure to showcase that.

Add Salary range if you want candidates with experience in similar positions.

Add the contact person's Name and Contact Details, like the Email ID, along with the organization's contact details.
The DOs of writing the best job description sample
DO include a clear description of the job responsibilities.
Understanding what you want someone to do for you is essential in finding them a good fit for your company culture and needs, as well as making sure that person knows how much effort is required from them daily. Hence, there aren't any surprises later down the road (and trust me, there will always be surprises).
We all get 24 hours a day, and none want to waste it – neither recruiter nor candidate. Add the specific details about the job, such as – "Create engaging newsletters to inform platform users about updates using Canva or similar designing tool."  The specification states that the candidate must be creative, familiar with designing tools, and know about newsletters. Doing this can save time and speed up your Startup recruiting process. 
DO include a clear description of the company culture. 
Your business can be as unique as you like, but it's still important to clearly outline your company's values. This will give potential employees an idea of what type of people would fit in with your business and how they should behave when working there (for example: how much freedom they have with their own schedule?). If your company has a strict policy of not allowing phones during working hours, then mention it.
DO include a clear description of the company's values 
This can be as simple as outlining what your company considers necessary. For example, if you have a strict dress code, it would be beneficial for potential candidates to know that before accepting a position with your company.
DO include the job location
If you are following the onsite work model, mention the exact office location. And if you are providing the remote work option, cite your company's time zone for hassle-free Startup hiring.
DO include the salary or hourly rate
Whether you are hiring on a contractual basis, project basis, or full-time basis, the monetary aspect of Startup Hiring must be clear. If you are flexible with the Salary structure, a salary range can help smoothen the Startup hiring process.
DO include the contact details
Your Startup is hiring and has drafted an attractive Job Ad. Great! But where and to whom should a candidate approach and send their resume? Whosoever is taking care of the Startup hiring process must have his/ her name and official email ID in the Job Posting. 
DO share the perks and benefits
Is your Startup offering unique benefits that can make it stand out from the competitors? If yes, then make sure to highlight the same in your Job Posting. The current job market is filled with Gen Z and Millenials who prefer working at an employee-centric workplace.  
What perks can a Startup offer to its employees?
Learning Opportunities 
A startup can offer its employees the opportunity to learn new skills or develop existing ones through training programs, courses, or workshops. For example, a marketing startup could offer its employees a course on digital marketing, enabling them to stay up to date with the latest marketing techniques and strategies.
Flexibility to work from home
In today's world, many startups offer employees the flexibility to work from home, especially in the post-COVID-19 pandemic world. This allows employees to work in a comfortable environment, save commuting time, and achieve a better work-life balance. For example, a startup that provides SaaS platform service could allow its employees to work from home as long as they have a stable internet connection and the necessary equipment to perform their tasks. The benefit entirely depends on the nature of the job.
Pet insurance
Some startups offer pet insurance as a benefit to their employees. This insurance provides coverage for veterinary expenses related to pets of the employees.
Fitness Perks
Fitness perks include gym memberships, fitness classes, or wellness programs. These perks promote employee health and well-being, improve productivity and reduce healthcare costs. For example, a startup that develops wearable technology could offer its employees gym memberships to encourage them to stay healthy and active which would ultimately promote the value of the company as well.
Menstrual Leave
Menstrual leave is a paid leave that allows female employees to take time off work during their menstrual cycle. This leave acknowledges women's challenges during menstruation and provides them with the necessary support. 
Flexible work timings
Flexibility in work timings allows employees to choose when they work as long as they complete their required hours. This provides employees with a better work-life balance, allowing them to manage personal commitments alongside work.
The DONTs of writing the best job description sample
DON'T add a login process
The easier you make the application process, the more application requests you will receive. Adding a login step can make Startup Hiring time-consuming for the applicant. Make it easy and simple.
DON'T use too much jargon
It's good to be specific and disclose the requirements beforehand. But, excessive use of technical jargon can send off the potentially suitable candidates and make them feel intimidated. It is always preferred to use simple and plain English. 
DON'T use subjective opinions
A job post must provide details about the open position and not include subjective opinions such as "this is the most important role".  
DON'T make the description lengthy
While drafting the description section, you might get in the flow and end up writing too much about the job. Don't make it wordy. Write exactly what you expect from your new recruitment in Startup in simple and concise words. Use bullets to keep sentences straightforward.
Example of a job description
Job Title:
Graphic Designer for Social Media Marketing
Job Summary:
Are you a creative and innovative Graphic Designer with experience in Social Media Marketing? We are looking for someone like you to join our team!
As a Graphic Designer for our social media marketing efforts, you'll be responsible for developing visually stunning designs that captivate our audiences and drive engagement. Your designs will be used across multiple social media platforms, so it's essential that you have a deep understanding of each platform's unique design requirements and best practices.
Here are some things we're looking for in a Graphic Designer for Social Media Marketing:
Strong design skills: You have a keen eye for design and are well-versed in design software like Adobe Photoshop, Illustrator, and InDesign.

Social media savvy: You have a deep understanding of social media platforms and know how to create designs that perform well on each platform.

Team player: You'll be working closely with our social media team, so it's essential that you're a team player and can collaborate effectively with others.

Creativity: You're not afraid to think outside the box and come up with innovative design ideas that will set our brand apart.

Tools – Proficiency in graphic design software such as Adobe Creative Suite (Photoshop, Illustrator, InDesign)

Experience with video editing and animation software such as After Effects and Premiere Pro will be preferred 
As a member of our team, you'll enjoy a competitive salary, flexible work schedule, and comprehensive benefits package. We believe in investing in our employees' growth and development, so we offer ongoing training and professional development opportunities.
In addition to these benefits, you'll have the opportunity to work for a company that values creativity, innovation, and collaboration. We're a dynamic team of professionals who are passionate about what we do, and we're committed to creating a positive and supportive work environment for everyone.
Job Location – Remote Work
Salary Range – 
Contact Details:
If you're interested in applying for this position, please send your resume and a portfolio of your work to [Insert Hiring Manager's Email Here].
Hiring Process:
Initial resume and portfolio review

Phone or video interview

In-person or video interview with the hiring team

Job offer and negotiation

Background check and employment verification
If you're ready to take your graphic design skills to the next level and work for a company that values your creativity and innovation, we'd love to hear from you!
Key takeaways on how to write a job description sample
We hope this post has given you the tools to write the best job description for your Startup.
When writing a job description, you should remember that the goal is to attract talent. If your job listing does not stand out from other listings, you will have difficulty finding the right candidate. To make sure your job description attracts great talent, you need to follow these key tips:
Write in the second person (you) instead of using "we" or "they." This makes it easier for candidates to understand and relate to what they're reading.

Be clear and concise when describing responsibilities and requirements and any additional information like benefits or perks of working at your company. Don't waste valuable space by repeating yourself multiple times across multiple pages; stick with one page if possible!

Use bullet points when outlining duties, so it's easy for candidates who need to become more familiar with industry terms or acronyms; this will help ensure accuracy among applicants from different backgrounds because some may need to learn what certain terms mean precisely!
Drafting a perfect Job Post is not easy. There is so much to take care of in such a little space. Running a Startup and taking care of Startup Hiring can be overwhelming. Drafting a perfect job description is just a beginning of a long Startup Hiring Process.